Safety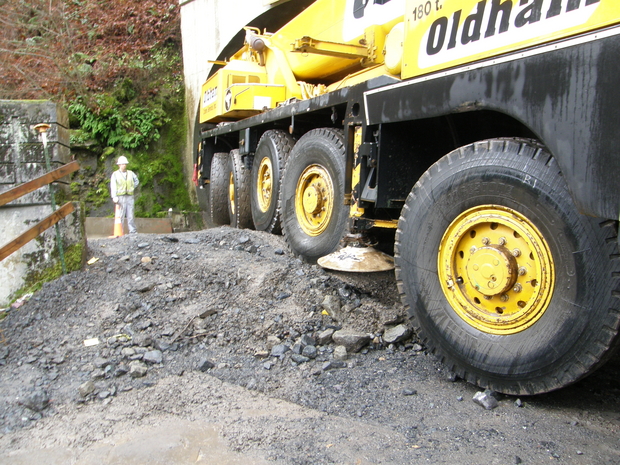 Licensed crane operators with NCCCO endorsement by July 2009.

Drug and Alcohol testing program administer by a independent third party.

Employees required to hold D.O.T. physical cards.

Employees are trained in the proper use of Personal Protective Equipments and use of PPE is required as necessary.

Cranes are equipped with load measuring devices.

We utilize Crane Smart Systems wireless load cell technology on some of our LMI equipped cranes as a redundant system to accurately weigh the load on the hook.

We utilize Compu-crane software for lift planning. We are versed in SOH-CAH-TOA as well!

Cranes are inspected in accordance with ASME B 30.5-2000 and applicable OSHA standards.

Cranes are well maintained with emphasis on preventative maintenance for job site reliability.