Who We Are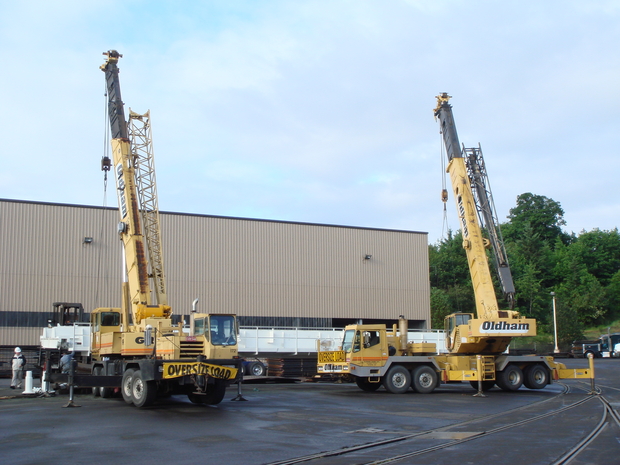 We are a third generation family owned business. Jay F. Oldham founded our company in 1928. He started by hauling commodities like potatoes and Christmas trees. Soon he was hauling equipment and other large items. In 1933 he had established himself at our present location. Jay had a truck that was equipped with a winch. Soon he fashioned a boom to mount on the truck and our lifting business was born. During World War II Jay had tractors and scrapers with which we cleared and leveled land to grow crops for the war effort. Cranes became his main interest, however, and after the war he started to concentrate in that area. Fueled by commercial growth, highway and infrastructure projects and growth in the wood products industry the crane business grew.

In 1954, Jay's son Wayne joined his father in the business. While Jay concentrated on cranes, Wayne grew our heavy hauling division. Jay died in 1983 at the age of 86. In 1987, Wayne's son John became the third generation to work in the family business.

In the past 50 years we have continued to modernize our fleet of equipment. The changes have been dramatic. Jay would not have dreamed of some of the equipment we now have. Wayne is still active in the business as is his son John.